Bovee and Thill offer innovative ideas and resources for teaching introduction to business, so instructors can spend less time preparing and more time teaching.

Archive for the 'Employee Development and Support' Category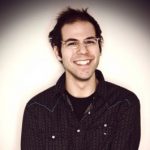 "Knowing how you work, and how to optimize your work, can be instrumental in your success. Online storage provider Dropbox and content marketing agency Column Five collaborated with Business Insider to help you find out. Are you a manager, ambassador, executor, or creator? Check out the quiz below: . . ."