Bovee and Thill offer innovative ideas and resources for teaching introduction to business, so instructors can spend less time preparing and more time teaching.

Archive for the 'Organizational Communication' Category
04 19th, 2018 Author: Jan Shawkey

"It's tempting to think that in order to be a valuable team player, you should say "yes" to every request and task that is asked of you. People who say yes to everything have a lot of speed. They're always doing stuff but never getting anything done. Why? Because they don't think in terms of velocity. Understanding the difference between speed and velocity will change how you work."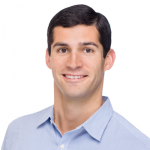 ". . . If "fast-paced environment" appears anywhere in your job descriptions or on the careers section of your website, you need to think a lot harder about what you want to say to future employees. Here's why–and what to put in its place."