Bovee and Thill offer innovative ideas and resources for teaching introduction to business, so instructors can spend less time preparing and more time teaching.

Archive for the 'Intercultural/Diversity' Category
03 29th, 2018 Author: Jan Shawkey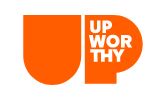 ". . . Here are 11 encouraging signs that the future — of business, anyway — really is female."