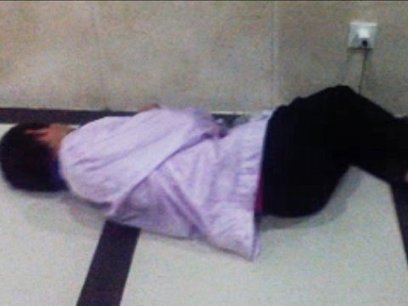 An exhausted worker resting on the floor.
"The video shows work rules that ban tattoos, died hair, short people, and certain ethnic groups from the factories."It also shows exhausted workers sleeping on the floor, using buckets to wash in, squalid communal showers rigged in parking garages, and a disgusting, unclean urinal.
"The film also shows that Apple's contract workers are all very young — CLW alleges there is a ban on workers over 35. You can read the full CLW report here. What follows are photos from the accompanying YouTube video, taken undercover inside Apple's China facilities." . . .