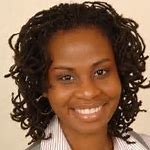 "Smart entrepreneurs are always on the hunt for ways to grow their businesses," writes Sonia Thompson (photo, left) in a piece at BusinessInsider.com.
"That's one of the reasons why they'll try to pick the brains of successful business owners. They want to learn the success secrets, or the one or two magic tactics that will make all the positive difference in their results.
"Over the past two years, I did a lot of that brain picking for you while interviewing 147 different entrepreneurs. One of the key things I wanted to tease out were their keys to success."