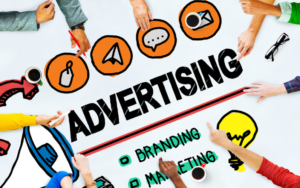 When you hear the word advertising, what comes to mind?
Do you think of banner ads on your favorite website? Super Bowl commercials? How about the billboards along the highway or posters in the subway stations?
While most of us have a pretty good idea of what advertising looks like, it's a little harder to nail down exactly what it means — and how to do it well.
From the printing press to pop-up ads, advertising has certainly changed with the times. Despite this, though, the need for advertising hasn't changed, and neither have the techniques and best practices that make for quality advertising. That's what will be covered in this guide.